High Standard of Care for Our Patients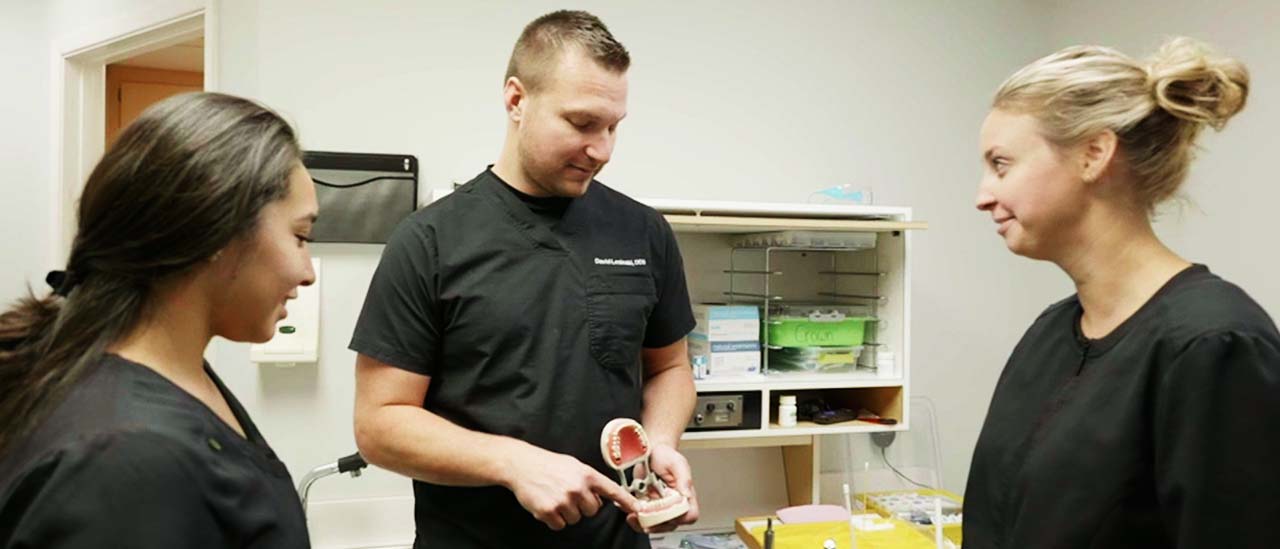 At Washington Family Dental, our patients deserve the best dental care. That is why Dr. Lesinski and his team are so dedicated to providing comprehensive dental services that have the whole family in mind.
From small children to seniors, we want every individual who walks through our front door to feel at ease and comfortable. Visiting the dentist can be anxiety-inducing for many so we always strive to be attentive and understanding no matter what. Building a foundation of trust is key to a successful relationship between Dr. Lesinski and his patients. 
Inside of our office, we only utilize the latest dental technology and state-of-the-art procedures to ensure beautiful, long-lasting results. It is our goal to both restore and enhance a patient's smile so that they can be at their most confident. 
Putting Preventive Care First
Your oral health goes beyond your mouth. How well you take care of your teeth and gums can impact the rest of your body, for better or worse. Dr. Lesinski and his entire staff of dental professionals wholeheartedly stand by the importance of preventive care and education for our patients. 
By focusing on teeth cleanings, oral exams, and taking
when necessary, we can significantly reduce harmful issues in the future. Our doctor and hygienists want you to be healthy and smiling bright for years to come and it all starts with preventive measures both at home and in the office.
Committed to Continued Education and Training
The field of dentistry is always evolving. Being able to keep up with new trends and developments not only improves our staff, but it helps the patient experience as well. 
Pursuing additional dental lectures, meetings, and conventions allow the Washington Family Dental team to stay abreast of new techniques and equipment. We pride ourselves on being ahead of the curve and delivering top-notch treatment.
Call Our Office Today
Are you looking to join a new dental practice? Our family dentist in Washington, MI, would be more than happy to provide personalized care for you and tackle any existing concerns you may have. Schedule an appointment online or call Washington Family Dental at (586) 752-4545 today.