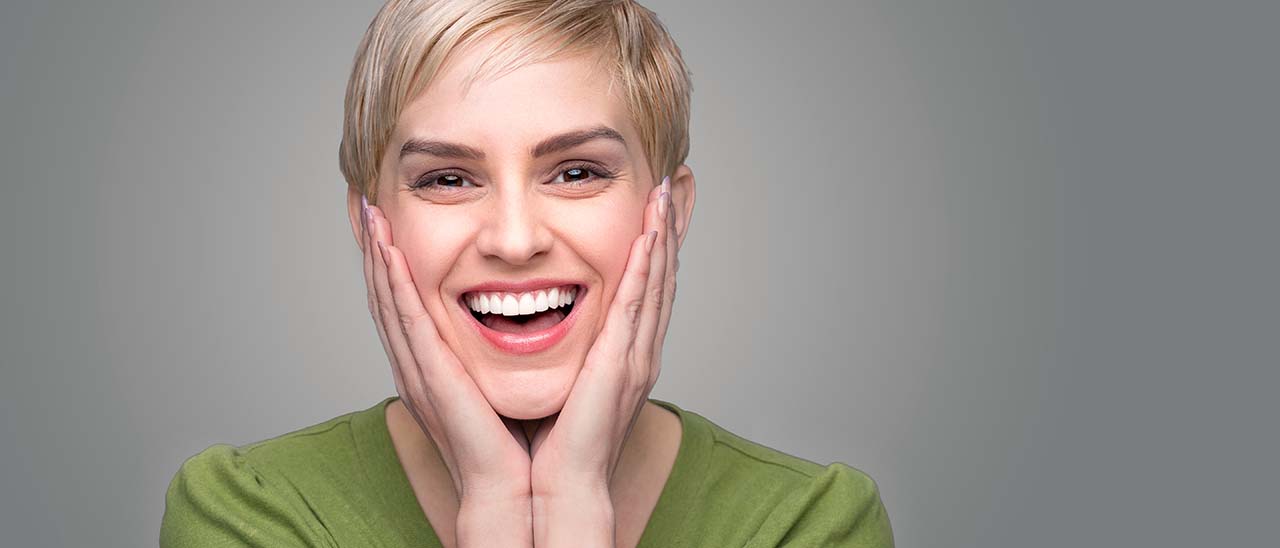 Do you want to easily whiten your smile while also
or minor cosmetic issues at the same time? If so, dental veneers may be the right choice for you. Our dentist can repair cracks, gaps, minor misalignment, chips, and teeth discoloration with veneers. Say goodbye to minor orthodontic problems because once veneers are applied, the only thing people will see is your new smile!
What Are Veneers?
Dental veneers are very thin, tooth-colored "shells". They are attached to the front of teeth to improve your smile's overall appearance. If you have chipped, broken, cracked or discolored teeth, veneers can be used to treat your cosmetic concern. Veneers can even be used to correct teeth that are smaller than average. 
Commonly, patients have veneers applied to their top front 8 teeth as they are the most visible when you smile but every individual has different needs. Our cosmetic dentist can discuss a plan with you to ensure you're happy with your new look.
How Are Veneers Applied?
An important thing to remember with veneers is that the procedure is irreversible. What needs to be done to your teeth in order to apply the veneers is fairly intensive and permanent. Be sure of your decision because there is no going back after veneers are put on.
Our cosmetic dentist will start by preparing your teeth for veneer placement. First, a portion of tooth enamel will be removed to make room for the size of the veneer. Next, an impression of the teeth is taken and a natural shade color is chosen. The impression and shade are sent to a dental lab for construction and temporary veneers are created for you to wear in the meantime. 
During your second visit, your teeth will be cleaned to prevent bacteria from being trapped underneath the veneer. A tool is also used to roughen the texture on each tooth to ensure the veneer will stick properly. Dental cement is then used to bind the veneer to the tooth and is quickly hardened with an ultraviolet light. 
Once hardened, our cosmetic dentist will clean you up and provide aftercare instructions before sending you on your way!
Smile with Confidence
Dreaming about a new smile free of gaps, chips, or discoloration? Dental veneers can improve your teeth for the better and our cosmetic dentist in Washington, MI, will have you grinning from ear to ear with renewed confidence. Schedule an appointment today by calling Washington Family Dental at (586) 752-4545.